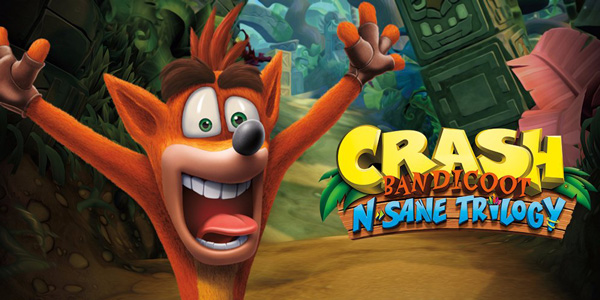 Crash Bandicoot N. Sane Trilogy
Cette semaine, c'est le retour de l'icône de PlayStation, Crash Bandicoot, avec "Crash Bandicoot N. Sane Trilogy" qui remet au goût du jour les trois premiers jeux de la série, avec des visuels retravaillés, et de nouvelles options de jeu. Retrouvez aussi cette semaine Elite Dangerous de Frontier Developments, le sjooter de zombie sur PlayStation VR Arizona Sunshine, l'immersif Spider-Man: Homecoming VR Experience, et une édition du RPG Diablo III, avec l'extension Rise of the Necromancer. La liste complète est disponible ci-dessous.
Sorties de la semaine

 Ancient Amuletor (Not in Middle-East, Denmark, Finland, Luxembourg, Norway, Poland, Portugal, Russia, Sweden, Turkey) – le 27 juin


PS4 DLC
le 26 juin
World of Tanks
le 27 juin
Diablo III
Final Fantasy XV
Steep
Tom Clancy's Rainbow Six Siege
Elite Dangerous
Minecraft
Skyforge
Guns Up!
le 29 juin
Elite Dangerous
MXGP3
le 30 juin
Marvel Heroes Omega
Hunting Simulator
World of Tanks
Micro Machines World Series