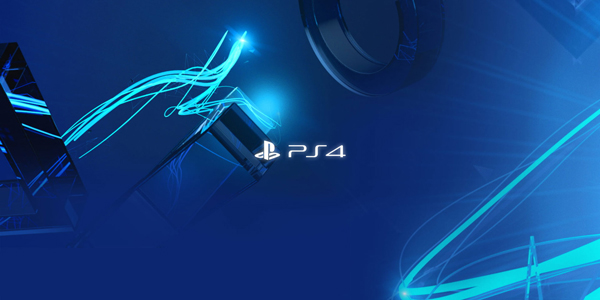 Voici la mise à jour du PlayStation Store de la semaine sur PS4, PS3 et PS Vita avec notamment : les jeux PS Plus qui changent aujourd'hui, The Golf Club, Don't Starve: Giant Edition, The Walking Dead: Season 2, Ep. 5, No Going Back PS Vita, etc.
Nouveau Contenu PlayStation Network
Le contenu de cette liste est susceptible d'évoluer.
PlayStation Plus
Velocity 2X (PS4/PS Vita) – Gratuit pour les membres PlayStation Plus
Sportsfriends (PS4/PS3) – Gratuit pour les membres PlayStation Plus
PlayStation All-Stars Battle Royale (PS3/PS Vita) – Gratuit pour les membres PlayStation Plus
Hoard (PS3) – Gratuit pour les membres PlayStation Plus
TxK (PS Vita) – Gratuit pour les membres PlayStation Plus
Joe Danger (PS Vita) – Gratuit pour les membres PlayStation Plus
PlayStation 4

The Golf Club (34,99 €)

Velocity 2X (Cross-Buy PS4/PS Vita) (15,99 €)
PlayStation Vita

Danganronpa 2: Goodbye Despair (39,99 €)

Disgaea 4: A Promise Revisited (39,99 €)

Don't Starve: Giant Edition (13,99 €)

Joe Danger (7,99 €)

Velocity 2X (15,99 €)

The Walking Dead: Season 2, Ep. 5, No Going Back (4,99 €)
PS4 DLC
Nemesis (disponible le 4 septembre – 14,49 €)
Government Issue Bundle (8,99 €)
Velocity 2X (Cross-Buy PS4/PS Vita)
Critical Urgency Additional Content (2,49 €)
PS3 DLC
Nemesis (disponible le 4 septembre – 14,49 €)
Road & Track Car Pack (2,99 €)
LittleBigPlanet 2 (Cross-Buy)
The Incredibles Level Kit (4,99 €)
The Incredibles – Costume Kit (5,99 €)
The Incredibles Costume (1,99 €)
Edna Mode Costume (1,99 €)
Mr Incredible Retro Costume (1,99 €)
Syndrome Costume (1,99 €)
Frozone Costume (1,99 €)
Sublime Song Pack (11,99 €)
'What I Got' by Sublime (2,99 €)
'Wrong Way' by Sublime (2,99 €)
'Smoke Two Joints' by Sublime (2,99 €)
'Caress Me Down' by Sublime (2,99 €)
'Santeria' by Sublime (2,99 €)
Ludger's Swimwear Costume (2,99 €)
Gaius' Swimwear Costume (2,99 €)
Muzet's Swimwear Costume (2,99 €)
'The Four' Attachments (0,99 €)
Government Issue Bundle (8,99 €)
PS Vita DLC
Genroku Legends – Hell's Where the Heart Is (3,99 €)
LittleBigPlanet PS Vita (Cross-Buy)
The Incredibles Level Kit (4,99 €)
The Incredibles – Costume Kit (5,99 €)
The Incredibles Costume (1,99 €)
Edna Mode Costume (1,99 €)
Mr Incredible Retro Costume (1,99 €)
Syndrome Costume (1,99 €)
Frozone Costume (1,99 €)
NATIVE AMERICAN COSTUME (Gratuit)
Sword Art Online: Hollow Fragment
Labyrinth extra mission (Gratuit)
Keeper of Oblivion extra mission (Gratuit)
Nightmare lord of Dregs extra mission (Gratuit)
The Return of Demon emperor extra mission (Gratuit)
Abyss of Pandemonium extra mission (Gratuit)
Revolt of the Slimes extra mission (Gratuit)
Spriggan Kirito character 1 (Gratuit)
Spriggan Kirito character 2 (Gratuit)
Character face set (Gratuit)
White school swimsuit (Gratuit)
Pajamas costume 2 (Gratuit)
Spriggan Kirito character info 1 (Gratuit)
Spriggan Kirito character info 2 (Gratuit)
Character face set info (Gratuit)
Blue sky dress shirt (Gratuit)
Begginer set treasure box (Gratuit)
Auto attack support set treasure box (Gratuit)
Black sword treasure box (Gratuit)
Yuuki sword treasure box (Gratuit)
Heathcliff set treasure box (Gratuit)
Velocity 2X (Cross-Buy PS4/PS Vita)
Critical Urgency Additional Content (2,49 €)
Bonnes Affaires de la Semaine
Blue Estate (PS4) – Passe de 19,99 € à 12,99 €
Danganronpa: Trigger Happy Havoc (PS Vita) – Passe de 39,99 € à 24,99 €
GRID: Autosport (PS3) – Passe de 59,99 € à 34,99 €
Zombie Driver HD (PS3) – Passe de 9,99 € à 4,99 €