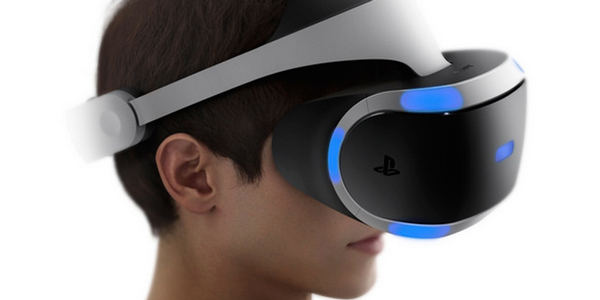 PlayStation VR Experience
Sony Interactive Entertainment France (SIEF) annonce aujourd'hui la création de quatre showrooms « PlayStation VR Experience » à Paris, Lyon, Bordeaux et Lille.
Le premier d'entre eux ouvrira ses portes en avant-première à Paris le 21 septembre à tous ceux qui souhaitent tester la réalité virtuelle, entrer dans le jeu, et vivre une immersion émotionnelle et physique sans précédent grâce auPlayStation VR.
Les expériences PlayStation VR seront gratuites et accessibles sur rendez-vous à tous les joueurs de plus de 12 ans via le site www.trypsvr.com. Début des inscriptions pour Paris dès le 12 septembre.
Le PlayStation VR Experience permettra de découvrir une grande partie des jeux disponibles du lancement et de la fin de l'année, dont :
–          RIGS, de London Studio
–          PlayStation VR Worlds, de London Studio
–          Playroom VR, de Japan Studio
–          Farpoint, de London Studio
–          Until Dawn: Rush of Blood, de Supermassive Games
–          Battlezone, de Rebellion
–          Driveclub VR, de London Studio
–          Batman Arkham VR, de Warner Bros
–          Resident Evil 7 VR, de Capcom
–          Rise of the Tomb Raider : 20ème anniversaire, de Crystal Dynamics
–          Bound, de Plastic et Santa Monica Studio
–          The Walk, de Sony Pictures
–          EVE : Valkyrie, de CCP
–          Robinson : The Journey, de Crytek
–          Headmaster, de Frame Interactive
–          Eagle Flight, d'Ubisoft
–          Moto Racer 4, de Microids
Dates d'ouverture des PlayStation Experience :
PlayStation Experience Paris du 21 septembre au 15 octobre –  6 rue des des archives 75003 Paris
PlayStation Experience Lyon du 26 octobre au 5 novembre – Place des Terreaux 69001 Lyon
PlayStation Experience Bordeaux du 6 au 16 novembre – 31 rue Sainte Colombe 33000 Bordeaux
PlayStation Experience Lille du 7 au 17 décembre – entre la Basse et rue de la Monnaie
Le PlayStation VR sortira dans le monde entier le 13 octobre 2016, au prix maximum conseillé de 399,99 €.