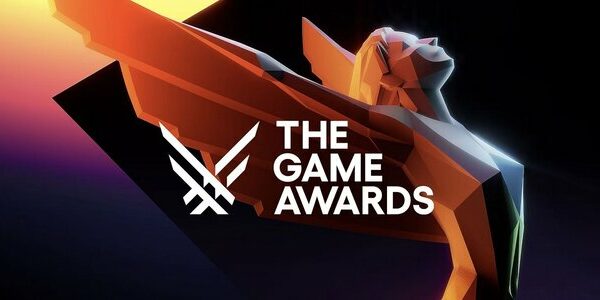 The Game Awards
The Game Awards, la célébration de fin d'année de l'industrie du jeu vidéo, ont révélé aujourd'hui leurs nominations pour 2023, ALAN WAKE 2 et BALDUR'S GATE 3 étant en tête de l'industrie avec 8 nominations chacun. Célébrant les jeux, studios et créateurs les plus innovants de l'industrie du jeu vidéo en 2023, l'impressionnante liste de nominations de cette année comprend 112 jeux, individus, équipes et événements différents couvrant une multitude de genres et de plateformes de jeu.
Cette année, les nominés au titre de Jeu de l'année sont Alan Wake 2 de Remedy Entertainment, Baldur's Gate 3 de Larian Studios, Marvel's Spider-Man 2 d'Insomniac Games, Resident Evil 4 de Capcom, Super Mario Bros. Wonder de Nintendo, et The Legend of Zelda : Tears of the Kingdom de Nintendo.
Suite à l'introduction de la catégorie « Meilleure adaptation » en 2022, le croisement entre les jeux et les divertissements continue de s'approfondir. Cette année, les films et émissions de streaming suivants sont nommés dans la catégorie « Meilleure adaptation » : Castlevania : Nocturne (Netflix), Gran Turismo (Sony Pictures), The Last of Us (HBO), The Super Mario Bros. Movie (Illumination/Universal Pictures) et Twisted Metal (Peacock).
Nintendo est l'éditeur le plus nommé aux Game Awards en 2023 avec 15 nominations pour l'ensemble de son portefeuille, suivi par Sony Interactive Entertainment/PlayStation avec 13 nominations, Xbox (y compris Bethesda et Blizzard) avec 10 nominations, et Epic Games, l'éditeur tiers le plus nommé, avec 9 nominations. Les nominations aux Game Awards sont sélectionnées par un jury mondial composé d'ovnis et de membres de l'industrie.
En 2022, les Game Awards ont enregistré un nombre record de 103 millions de livestreams. Les Game Awards 2023, la 10e célébration mondiale annuelle de l'industrie du jeu vidéo, seront diffusés gratuitement sur plus de 30 plateformes vidéo numériques différentes, notamment YouTube, Twitch, Steam, Facebook, TikTok Live, X, WeChat Bilibili, Huya, DouYu, Xiaohongshu et Instagram Live.
Pour la deuxième année, les téléspectateurs peuvent participer aux Game Awards via le serveur Discord officiel de l'émission, notamment en votant pour les nominés des Game Awards 2023 dans les semaines précédant l'émission. En outre, les membres de Discord peuvent rejoindre la soirée de visionnage en direct le 7 décembre pour regarder la cérémonie de remise des prix et réagir aux gagnants en temps réel.
À partir d'aujourd'hui et jusqu'au 6 décembre à 18 heures, les fans pourront participer à la sélection des gagnants dans toutes les catégories par le biais d'un vote en ligne authentifié sur www.thegameawards.com et sur le serveur Discord officiel des Game Awards à l'aide de l'outil de vote officiel des TGA. En Chine, les fans peuvent voter pour leurs favoris sur Bilibili, WeChat et Xiaohongshu.
Cette année, les Game Awards s'associent à Twitch pour Twitch Predicts The Game Awards – une nouvelle extension qui vous permet d'enregistrer vos préférences quant aux films qui, selon vous, remporteront la victoire aux Game Awards le 7 décembre. Tous les co-streamers peuvent installer l'extension sur leur tableau de bord et faire voter leur communauté immédiatement. Les téléspectateurs peuvent cliquer sur le logo de l'extension dans n'importe quel flux éligible pour voter.
Les Game Awards seront diffusés en direct du Peacock Theater à Los Angeles le jeudi 7 décembre 2023, avec des récompenses, des annonces de nouveaux jeux en première mondiale et des performances musicales spectaculaires de l'orchestre des Game Awards, dirigé par Lorne Balfe. Les billets pour assister personnellement aux Game Awards peuvent être achetés sur AXS.com.
Les Game Awards sont produits par Geoff Keighley et Kimmie Kim. LeRoy Bennett est directeur de la création et Richard Preuss est directeur.
https://www.thegameawards.com/nominees/game-of-the-year
La liste complète des nominés aux The Game Awards 2023 est disponible ci-dessous :
Game of the Year
Alan Wake 2 (Remedy Entertainment/Epic Games Publishing)
Baldur's Gate 3 (Larian Studios)
Marvel's Spider-Man 2 (Insomniac Games/SIE)
Resident Evil 4 (Capcom)
Super Mario Bros. Wonder (Nintendo EPD/Nintendo)
The Legend of Zelda: Tears of the Kingdom (Nintendo EPD/Nintendo)
Best Game Direction
Alan Wake 2 (Remedy Entertainment/Epic Games Publishing)
Baldur's Gate 3 (Larian Studios)
Marvel's Spider-Man 2(Insomniac Games/SIE)
Super Mario Bros. Wonder (Nintendo EPD/Nintendo)
The Legend of Zelda: Tears of the Kingdom (Nintendo EPD/Nintendo)
Best Adaptation
Castlevania: Nocturne (Powerhouse Animation/Netflix)
Gran Turismo (PlayStation Productions/Sony Pictures)
The Last of Us (PlayStation Productions/HBO)
The Super Mario Bros. Movie (Illumination/Nintendo/Universal Pictures)
Twisted Metal (PlayStation Productions/Peacock)
Best Narrative
Alan Wake 2 (Remedy Entertainment/Epic Games Publishing)
Baldur's Gate 3 (Larian Studios)
Cyberpunk 2077: Phantom Liberty (CD Projekt Red)
Final Fantasy XVI (Square Enix)
Marvel's Spider-Man 2 (Insomniac Games/SIE)
Best Art Direction
Alan Wake 2 (Remedy Entertainment/Epic Games Publishing)
Hi-Fi Rush (Tango Gameworks/Bethesda Softworks)
Lies of P  (Round8 Studio/Neowiz Games)
Super Mario Bros. Wonder (Nintendo EPD/Nintendo)
The Legend of Zelda: Tears of the Kingdom (Nintendo EPD/Nintendo)
Best Score and Music
Alan Wake 2, Composer Petri Alanko (Remedy Entertainment/Epic Games Publishing)
Baldur's Gate 3, Composer Borislav Slavov (Larian Studios)
Final Fantasy XVI, Composer Masayoshi Soken (Square Enix)
Hi-Fi Rush, Audio Director Shuichi Kobori (Tango Gameworks/Bethesda Softworks)
The Legend of Zelda: Tears of the Kingdom, Composed by Nintendo Sound Team (Nintendo EPD/Nintendo)
Best Audio Design
Alan Wake 2 (Remedy Entertainment/Epic Games Publishing)
Dead Space (Motive Studio/EA)
Hi-Fi Rush (Tango Gameworks/Bethesda Softworks)
Marvel's Spider-Man 2 (Insomniac Games/SIE)
Resident Evil 4 (Capcom)
Best Performance
Ben Starr, Final Fantasy XVI
Cameron Monaghan, STAR WARS Jedi: Survivor
Idris Elba, Cyberpunk 2077: Phantom Liberty
Melanie Liburd, Alan Wake 2
Neil Newbon, Baldur's Gate 3
Yuri Lowenthal, Marvel's Spider-Man 2
Innovation in Accessibility
Diablo IV (Blizzard Entertainment)
Forza Motorsport (Turn 10 Studios/Xbox Game Studios)
Hi-Fi Rush (Tango Gameworks/Bethesda Softworks)
Marvel's Spider-Man 2 (Insomniac Games/SIE)
Mortal Kombat 1 (NetherRealm Studios/WB Games)
Street Fighter 6 (Capcom)
Games for Impact
A Space for the Unbound (Mojiken Studio/Toge Productions/Chorus)
Chants of Sennaar (Rundisc/Focus Entertainment)
Goodbye Volcano High (KO_OP)
Tchia (Awaceb/Kepler Interactive)
Terra Nil (Free Lives/Devolver Digital/Netflix)
Venba (Visai Games)
Best Ongoing Game
Apex Legends (Respawn Entertainment/EA)
Cyberpunk 2077 (CD Projekt Red)
Final Fantasy XIV (Square Enix)
Fortnite (Epic Games)
Genshin Impact (HoYoverse)
Best Community Support
Baldur's Gate 3 (Larian Studios)
Cyberpunk 2077 (CD Projekt Red)
Destiny 2 (Bungie)
Final Fantasy XIV (Square Enix)
No Man's Sky (Hello Games)
Best Independent Game
Cocoon (Geometric Interactive/Annapurna Interactive)
Dave the Diver (MINTROCKET)
Dredge (Black Salt Games/Team 17)
Sea of Stars (Sabotage Studio)
Viewfinder (Sad Owl Studios/Thunderful Publishing)
Best Debut Indie Game
Cocoon (Geometric Interactive/Annapurna Interactive)
Dredge (Black Salt Games/Team 17)
Pizza Tower (Tour de Pizza)
Venba (Visai Games)
Viewfinder (Sad Owl Studios/Thunderful Publishing)
Best Mobile Game
Final Fantasy VII: Ever Crisis (Applibot/Square Enix)
Honkai: Star Rail (HoYoverse)
Hello Kitty Island Adventure (Sunblink Entertainment)
Monster Hunter Now (Niantic/Capcom)
Terra Nil (Free Lives/Devolver/Netflix)
Best VR/AR Game
Gran Turismo 7 (Polyphony Digital/SIE)
Humanity (tha LTD/Enhance Games)
Horizon Call of the Mountain (Guerrilla Games/Firesprite/SIE)
Resident Evil Village VR Mode (Capcom)
Synapse (nDreams)
Best Action Game
Armored Core VI: Fires of Rubicon (FromSoftware/Bandai Namco)
Dead Island 2 (Dambuster Studios/Deep Silver)
Ghostrunner 2  (One More Level/505 Games)
Hi-Fi Rush (Tango Gameworks/Bethesda Softworks)
Remnant 2 (Gunfire Games/Gearbox Publishing)
Best Action/Adventure Game
Alan Wake 2 (Remedy Entertainment/Epic Games Publishing)
Marvel's Spider-Man 2 (Insomniac Games/SIE)
Resident Evil 4 (Capcom)
Star Wars Jedi: Survivor (Respawn Entertainment/EA)
The Legend of Zelda: Tears of the Kingdom (Nintendo EPD/Nintendo)
Best RPG
Baldur's Gate 3 (Larian Studios)
Final Fantasy XVI (Square Enix)
Lies of P (Round8 Studio/Neowiz Games)
Sea of Stars (Sabotage Studio)
Starfield (Bethesda Game Studios/Bethesda Softworks)
Best Fighting Game
God of Rock (Modus Studios Brazil/Modus Games)
Mortal Kombat 1 (NetherRealm Studios/WB Games)
Nickelodeon All-Star Brawl 2 (Ludosity/Fair Play Labs/GameMill Entertainment)
Pocket Bravery (Statera Studio/PQube)
Street Fighter 6 (Capcom)
Best Family Game
Disney Illusion Island (Dlala Studios/Disney)
Party Animals (Recreate Games)
Pikmin 4 (Nintendo EPD/Nintendo)
Sonic Superstars (Arzest/Sonic Team/Sega)
Super Mario Bros. Wonder (Nintendo EPD/Nintendo)
Best Sim/Strategy Game
Advance Wars 1+2: Re-Boot Camp (WayForward/Nintendo)
Cities: Skylines II (Colossal Order/Paradox Interactive)
Company of Heroes 3 (Relic Entertainment/Sega)
Fire Emblem Engage (Intelligent Systems/Nintendo)
Pikmin 4 (Nintendo EPD/Nintendo)
Best Sports/Racing
EA Sports FC 24 (EA Vancouver/EA Romania/EA Sports)
F1 23 (Codemasters/EA Sports)
Forza Motorsport (Turn 10 Studios/Xbox Game Studios)
Hot Wheels Unleashed 2: Turbocharged (Milestone)
The Crew Motorfest (Ubisoft Ivory Tower/Ubisoft)
Best Multiplayer Presented by Discord
Baldur's Gate 3 (Larian Studios)
Diablo IV (Blizzard Entertainment)
Party Animals (Recreate Games)
Street Fighter 6 (Capcom)
Super Mario Bros. Wonder (Nintendo EPD/Nintendo)
Most Anticipated Game
Final Fantasy VII Rebirth (Square Enix)
Hades II (Supergiant Games)
Like A Dragon: Infinite Wealth (Ryu Ga Gotoku Studio/Sega)
Star Wars Outlaws (Massive Entertainment/Ubisoft)
Tekken 8 (Bandai Namco/Arika)
Content Creator of the Year
IronMouse
PeopleMakeGames
Quackity
Spreen
SypherPK
Best Esports Game
Counter-Strike 2 (Valve)
Dota 2 (Valve)
League of Legends (Riot Games)
PUBG Mobile (LightSpeed Studios/Tencent Games)
Valorant (Riot Games)
Best Esports Athlete
Lee "Faker" Sang-hyeok (League of Legends)
Mathieu "ZywOo" Herbaut (CS:GO)
Max "Demon1" Mazanov (Valorant)
Paco "HyDra" Rusiewiez  (Call of Duty)
Park "Ruler" Jae-hyuk (League of Legends)
Phillip "ImperialHal" Dosen (Apex Legends)
Best Esports Team
Evil Geniuses (Valorant)
Fnatic (Valorant)
Gaimin Gladiators (Dota 2)
JD Gaming (League of Legends)
Team Vitality (Counter-Strike)
Best Esports Coach
Christine "potter" Chi (Evil Geniuses – Valorant)
Danny "zonic" Sorensen (Team Falcons – Counter-Strike)
Jordan "Gunba" Graham (Florida Mayhem – Overwatch)
Remy "XTQZZZ" Quoniam (Team Vitality – Counter-Strike)
Yoon "Homme" Sung-young (JD Gaming – League of Legends)
Best Esports Event
2023 League of Legends World Championship
Blast.tv Paris Major 2023
EVO 2023
The International Dota 2 Championships 2023
VALORANT Champions 2023
SOURCE : COMMUNIQUE DE PRESSE – FORTY SEVEN